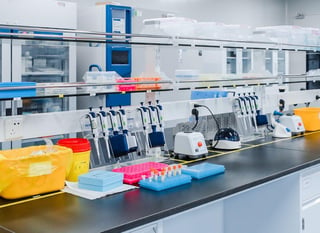 Evaluating ADA Response Essential for Biologics
Regulatory Recommendations for Investigating the Immune Response to Biologics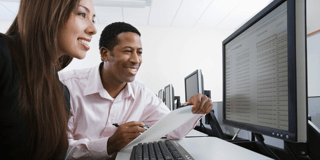 Project Optimus: Drug Development Expertise Fits New FDA Guidance Targeting Cancer Therapeutics
Drug Development Expertise Fits New FDA Guidance Targeting Cancer Therapeutics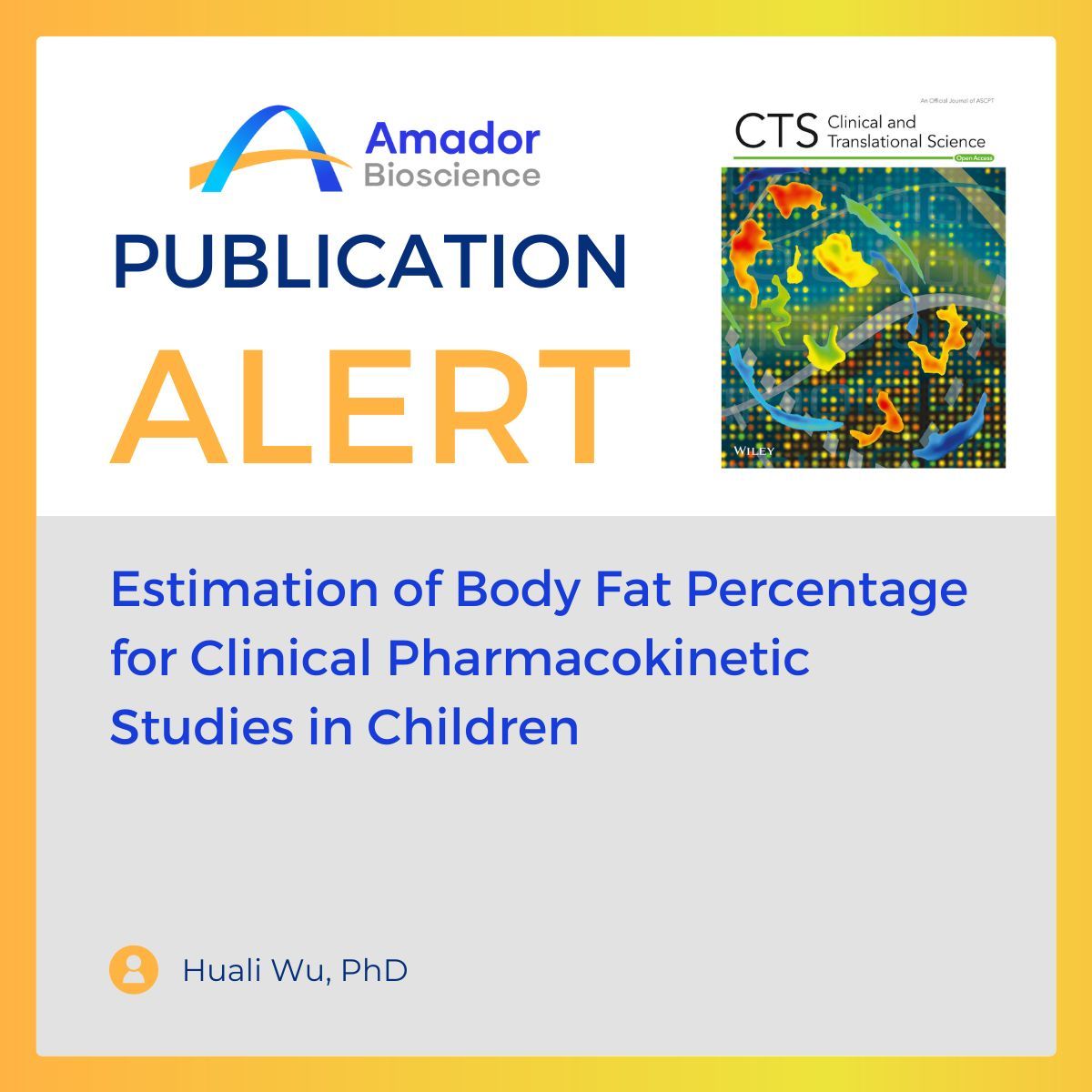 Estimation of Body Fat Percentagefor Clinical Pharmacokinetic Studies in Children
🚨Publication Alert 🚨 Check out this week's publication in Clinical and Translational science from the ASCPT Journal Family. 📃Read it ...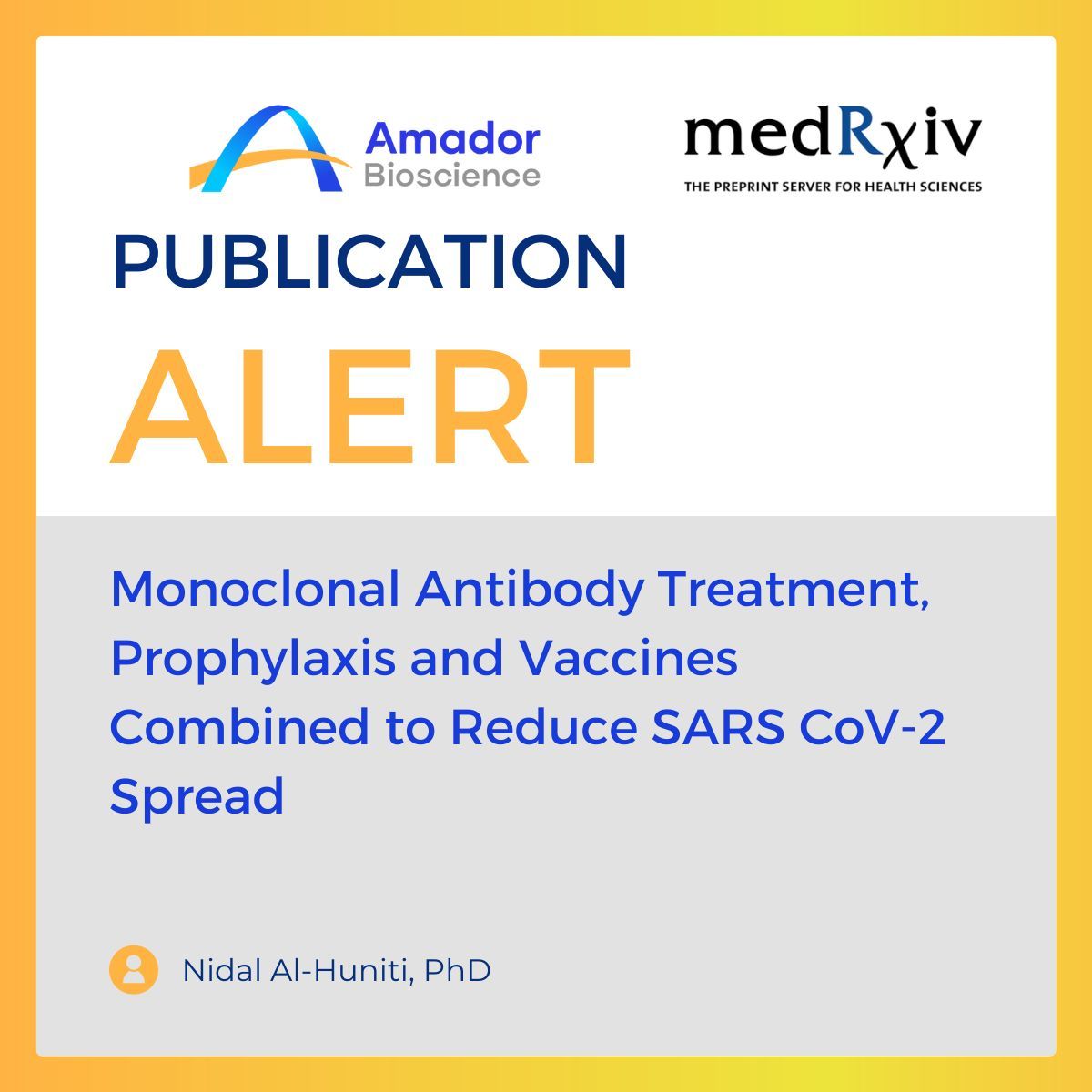 Monoclonal Antibody Treatment,Prophylaxis and Vaccines Combined to Reduce SARS CoV-2Spread
🚨Publication Alert🚨 This week's publication is from Dr. Nidal Al-Huniti, President of Clinical Pharmacology at Amador Bioscience. 📃Read ...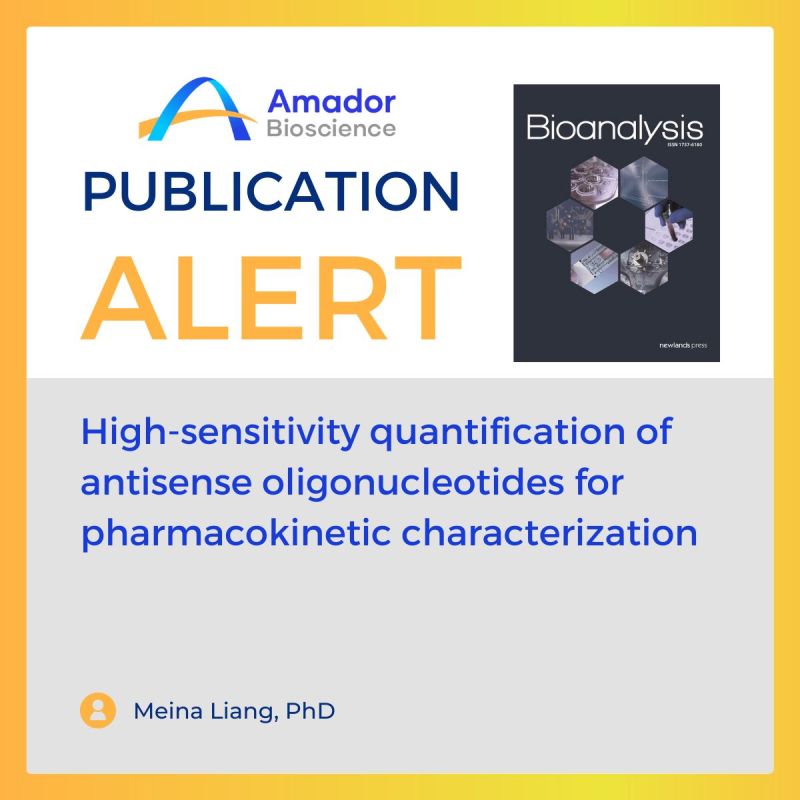 High-sensitivity quantification ofantisense oligonucleotides forpharmacokinetic characterization
🚨Publication Alert🚨 Check out this research lead by our CTO and President of Bioanalysis & Biomarkers, Meina Liang. In this ...